Our Guide to Precious Metals
Like any other aspect of an engagement ring, the metal you choose ultimately comes down to personal preference. But that doesn't mean there aren't other factors to keep in mind as you design your ring.
Price, durability and long-term care considerations should all play a role in your final selection. Below, we'll outline the four precious metals we offer and give you key information help inform your decision.
Platinum
Platinum is the most rare of all the precious metals. It can only be found in a few places on Earth, and even then, only in small quantities. For this reason, it's also the most expensive metal. However, its high price is worth it. Platinum's beauty is unparalleled with a luster and sheen that goes undiminished over time. Platinum engagement rings have a substantial weight to them, given that platinum is 60% heavier than 14K gold. A timeless material, platinum is the ultimate choice for a symbol of enduring love and commitment.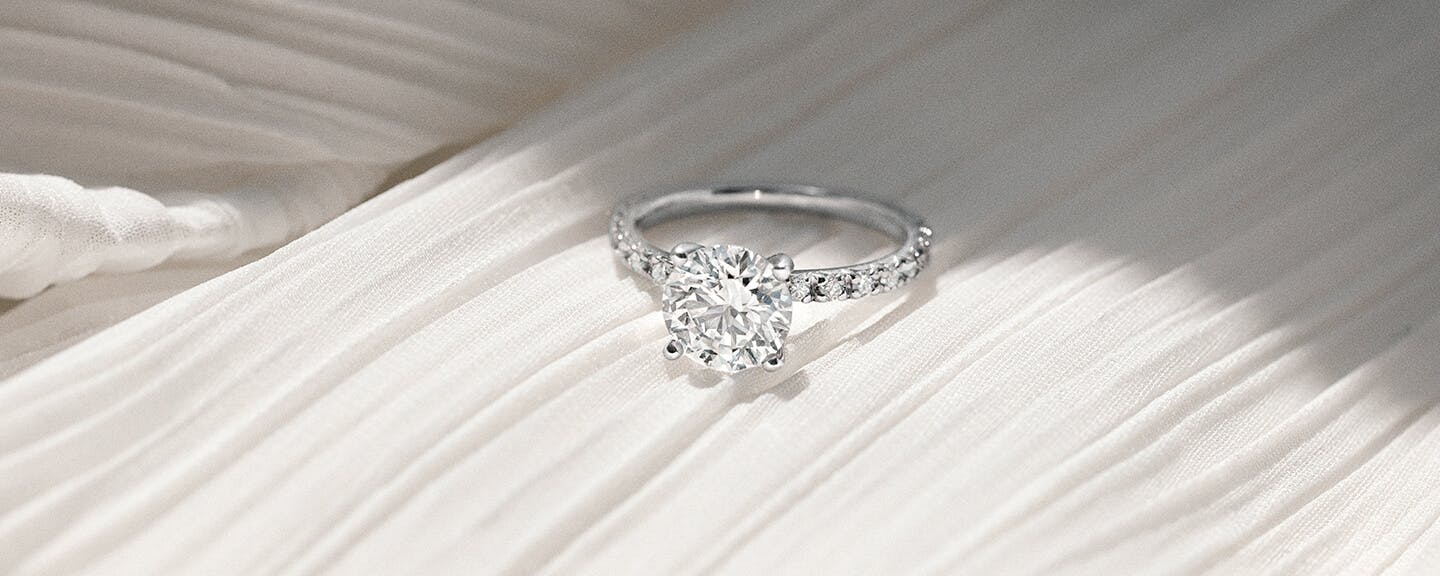 White Gold
White gold is the most popular choice for engagement rings, and it's easy to understand why. It looks almost identical to platinum when brand new, but often requires an application of rhodium, a metal in the platinum family, to keep it looking brand new. Compared to platinum, white gold has a slightly warmer hue which beautifully compliments colorless and most near-colorless diamonds (D-I on the color scale), further enhancing their brilliance and sparkle. White gold is also significantly less expensive than platinum, though it's still quite durable. All in all, white gold is an excellent and elegant option for your engagement ring.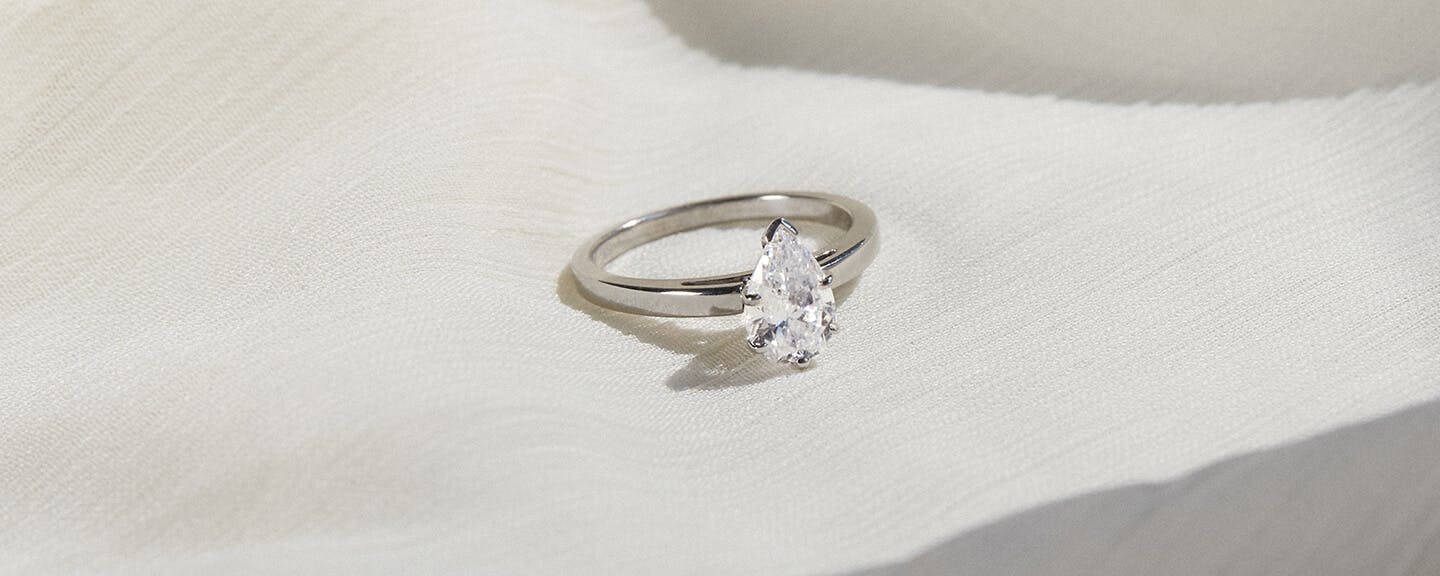 Yellow Gold
Historically, yellow gold has been the go-to metal for wedding bands, and it's a classic choice for engagement rings today. With its rich, sunny hue, yellow gold is typically alloyed with silver and copper to give jewelry extra strength and durability. Pure 24 karat (24k) gold is too soft for fine jewelry, so you'll typically find both yellow and white gold offered in 18 karat (18k) or 14 karat (14k) options. Yellow gold costs the same as white gold and won't require refinishing as time carries on. This metal is having a moment; famous royals and celebrities have recently opted for yellow gold engagement rings, making the traditional trendy once more.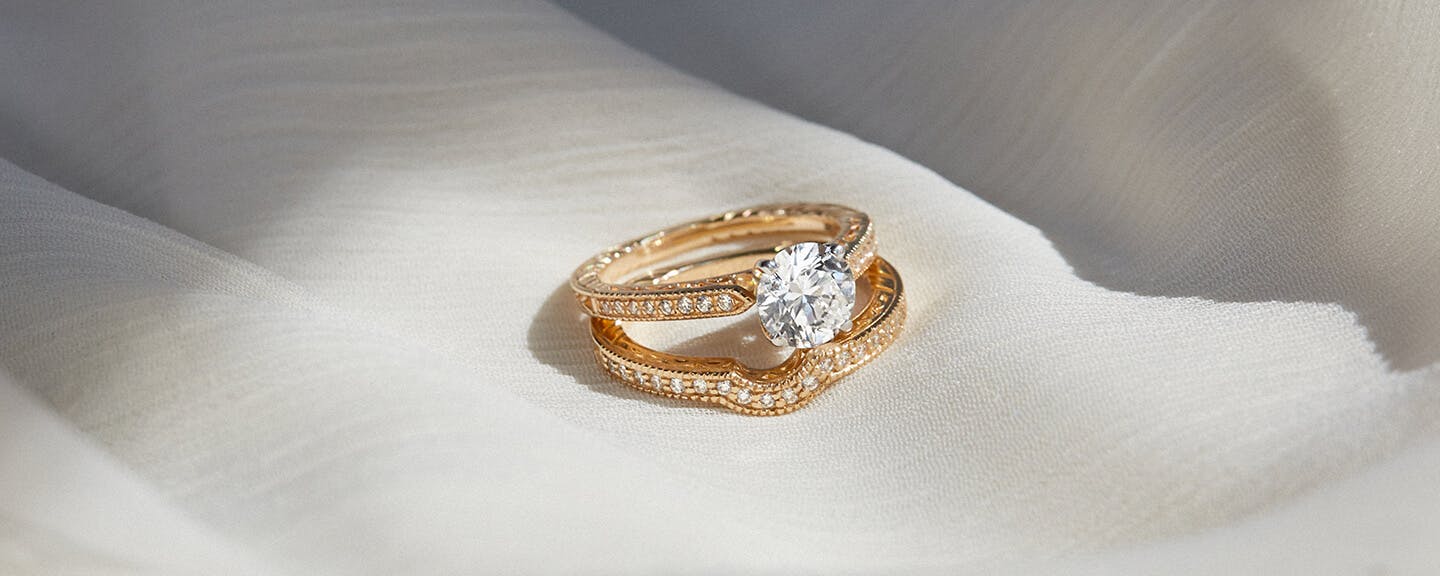 Rose Gold
What could be more romantic for an engagement ring than a gorgeous pink metal, the color associated with love? Rose gold is actually yellow gold alloyed with copper and other base metals. The reddish hue of copper is what gives rose gold its distinctive—and coveted—blush color. Although rose gold isn't a new material, it's enjoyed a recent surge in popularity. It's quickly becoming the go-to choice for modern engagement ring settings and is beloved by more bohemian brides. You'll find rose gold at price points typical of yellow gold with similar strength and durability. It makes a stunning backdrop for the sparkling brilliance of your diamond.